Eloquii has been on fire lately! From the launch of their Fall Bridal collection to the GabiFresh Swim Collab and now? The Eloquii Spring Bridal Collection just dropped, right on time for our Plus Bridal Week! Of course we are here to share the details for the newly engaged plus size bride-to-be!
Having plus size wedding options to play in, as a plus size bride have been limited in the past, but as the plus size fashion market actualizes its 288 billion market, there are a few brands, designers, and retailers throwing their hat into the plus size bridal space, and we are here for all of it.
Because plus size people get married, right? RIGHT.
And for the Eloquii spring bridal collection, it does not disappoint. With romantic gowns at great prices, accessibility in plus size fashion is not limited just to clothing, but this also includes bridal as well!
"Bridal by ELOQUII is for the modern, fashion-loving, sophisticated bride who isn't being serviced with accessible options in sizes 14-28. We have curated the ultimate wedding wardrobe at an accessible price, with expert fit and elevated silhouettes," said Yesenia Torres, Creative Director at ELOQUII.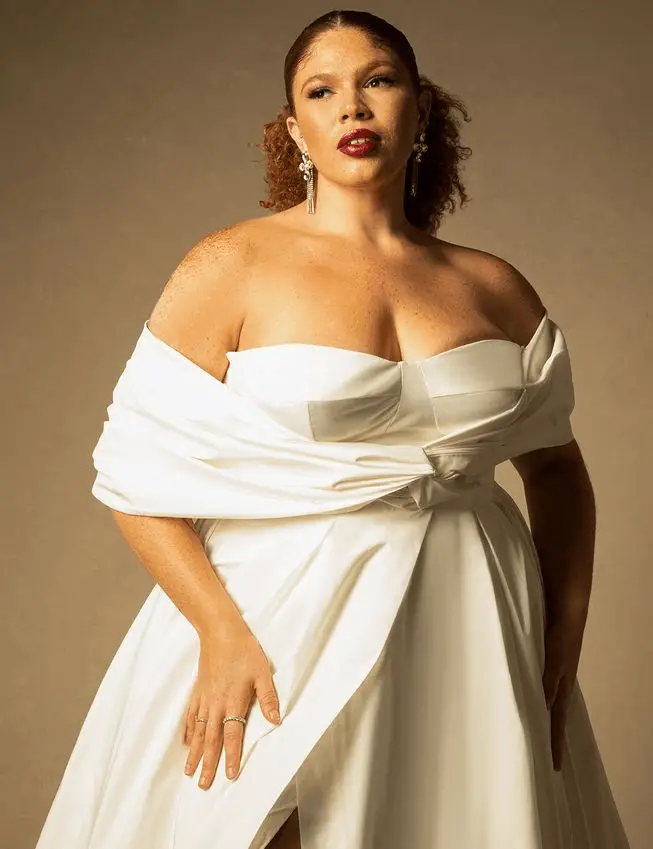 The imagery is gorgeous, the gowns are dreamy, and we have more than a few options to play in. What we have done is rounded up our top favorites from this collection in a fun little list for you.
Are you in the market for a new dress? Newly engaged and now need a plus size wedding dress? Make sure you keep scrolling as that option may be in the list below!
Our top Favorites from the Eloquii Spring Bridal Collection!
Photo Credit: eloquii.com
Photo Credit: eloquii.com
Photo Credit: eloquii.com
Photo Credit: eloquii.com
Photo Credit: eloquii.com
Photo Credit: eloquii.com
Photo Credit: eloquii.com
Photo Credit: eloquii.com
You see what and why this collection excited us? Did you find a potential from this Eloquii Spring Bridal Collection? A second dress for the reception? Or a look for your bridal shower or engagement pictures? This collection has more than one option for each occasion.
"The collection features exquisite dresses and looks for every occasion related to the wedding, from the bridal shower and bachelorette party, to the big day. Every look was thoughtfully designed to suit every bride's taste, including extravagant statement gowns, stunning slip dresses, chic jumpsuits, decadently soft silk ensembles, and voluminous sleeves for timeless looks. We incorporated fresh and airy hues, delicate patterns, and luxurious fabrics that make ethereal statements."

Yesenia Torres, Creative Director at ELOQUII.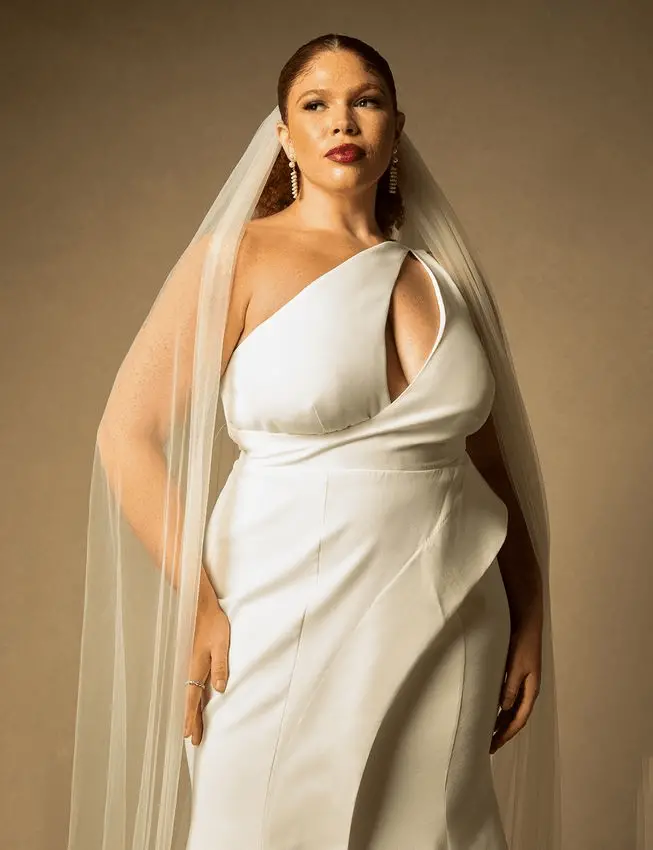 Did you see the tulle number? Dreamy and dramatic! The black option? Perfect for the plus size non-traditional bride-to-be.
You can shop the collection now at Eloquii.com!
The collection goes up through a size 28 (traditional sizing, not bridal). You can also shop for Bridal guest looks and more in this Eloquii Spring Bridal Collection.
What do you think of this collection? Does this collection have the plus size bridal gown that you are looking for? Could you see yourself in a few of these dresses?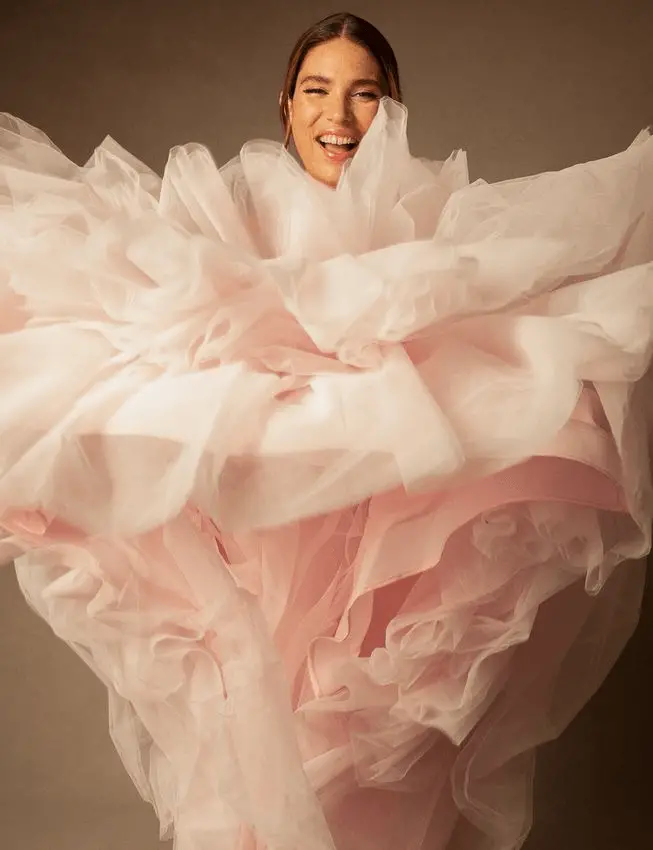 Let us know what you think!
Looking for your accessories to complete the look? Need the engagement ring in size plus? Want something more dramatic or are searching for an in-person experience?
Make sure you peruse all of our Plus Bridal Week content, as we may have Just what you have been looking for!